What's the first things that pops up in your mind when you think of Rajasthan? Camels? Deserts? Women carrying water from afar? Regional tunes and daal-baati-chuurma, perhaps? Until recently, I would have echoed something similar if you'd have asked me this question.
However, I've uncovered a different side to Rajasthan. Beyond the clichés, there are mountains, such as Mount Abu, a gift from the Aravali ranges. There are also tributaries of the Sabarmati, a lot of water streams, dams, and lakes. So yes, Rajasthan isn't as parched as one might assume. It has water. Only a tiny portion of the state is desert. Now, let's get into my experiences with water availability in Kotra.
Arrival In Kotra
At the end of our induction training in Ahmedabad, while my co-fellows were making their travel arrangements to different locations, I was daydreaming of the place I'd heard so much about, from those who had been there or worked there. I was going to work with Kotra Adivasi Sansthan. The name of the organization gives away the location too. Kotra is a tribal block in the Udaipur district and shares a border with Gujarat. The predominantly tribal population either depends on agriculture or seeks employment as migrant labourers on construction sites or farms.
The three-hour drive from Udaipur to Kotra was about me asking questions on almost everything I saw on the way. Both Mukesh Sir and Prateek Sir (my team members) patiently tried their best to answer. By the time we reached the office campus, I had insights on water reservoirs, landmarks, and field locations. The passing scenery, however, showed dry uncultivated lands, women fetching water from hand-pumps, and some leafless, thorny plants on either sides of the road.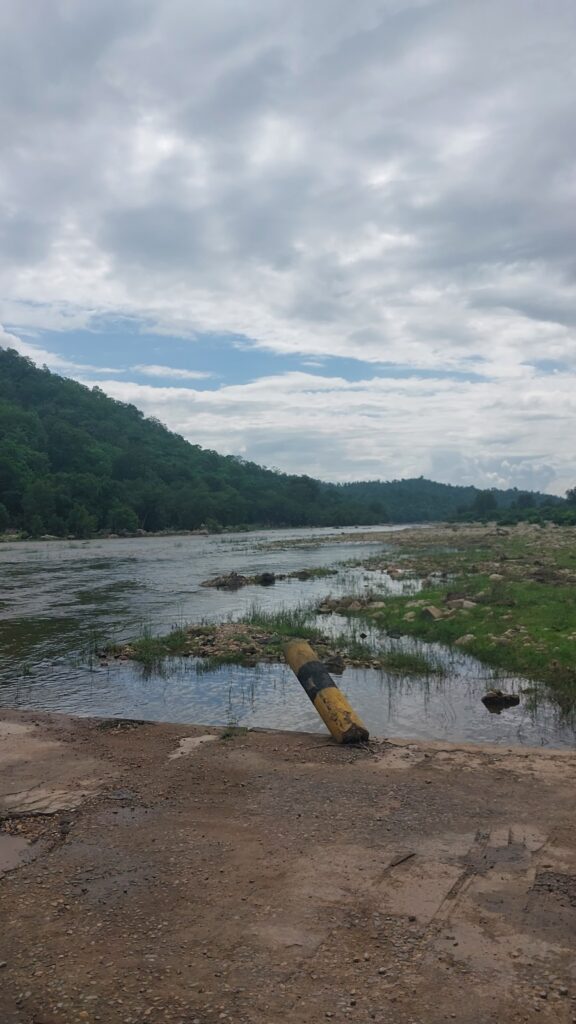 Stereotypes And Experiences
While Kotra was really hot in May and June, it was bearable. As long as you get under the shade of a tree, you will be fine. On the other side of my much-happening life, my friends and family who have never been to Rajasthan were worried about my well-being. That I might not get enough water and suffer from a heat stroke.
To their surprise, I was not having any problems with water unlike what they had anticipated. Their jokes about sending it to me as a present felt flat when they saw taps, hand pumps, and dispensers via video calls. They finally started trusting me about water availability.
However, as against the popular stereotype of water scarcity, there are some related issues that I encountered.
While there's ample water for consumption and household chores, Kotra faces irrigation challenges. Summers restrict farming, prompting locals to seek alternate livelihoods. People migrate in search of work. The monsoon, however transforms the whole landscape into a lush green, prompting people to come back to work on their land and grow crops.
Seasonal Change In Landscape
Within a few days of rain, I'm now looking at big dams and reservoirs full of water, lakes made by rainwater collection, rocks covered with mosses, maize in the fields, and more. These have become places to sit by. There are people people fishing, irrigating their fields, and children helping their mothers in carrying water back to their homes.
Dileep Bhaiya, a colleague, once told me, "As a child, I used to swim in these waters, and often caught the biggest fishes in my net. But now, as a social worker, I am always thinking about the next season when people won't have access to this much water…" His reflection took me back to the Kotra I saw during the first three-hour drive in summer. At that time, all I could see was dry lands and narrow water streams.
People have now adapted their lifestyle according to the seasonal landscape in Kotra. The more I explore it, the more I fall for the complexities here. I sometimes wonder how much nature changes a place. Also, for how long Kotra's monsoon will make it look like another planet than what it mostly is?
---
Living here offers insights into unique social practices and customs. One of the most confusing ones for me was 'Mautana'. You may read about it here – Mautana: A Dilemma of a Dead Body.