The India Fellow design has four prime pieces that fit into each other seamlessly over the full-time duration of 18 months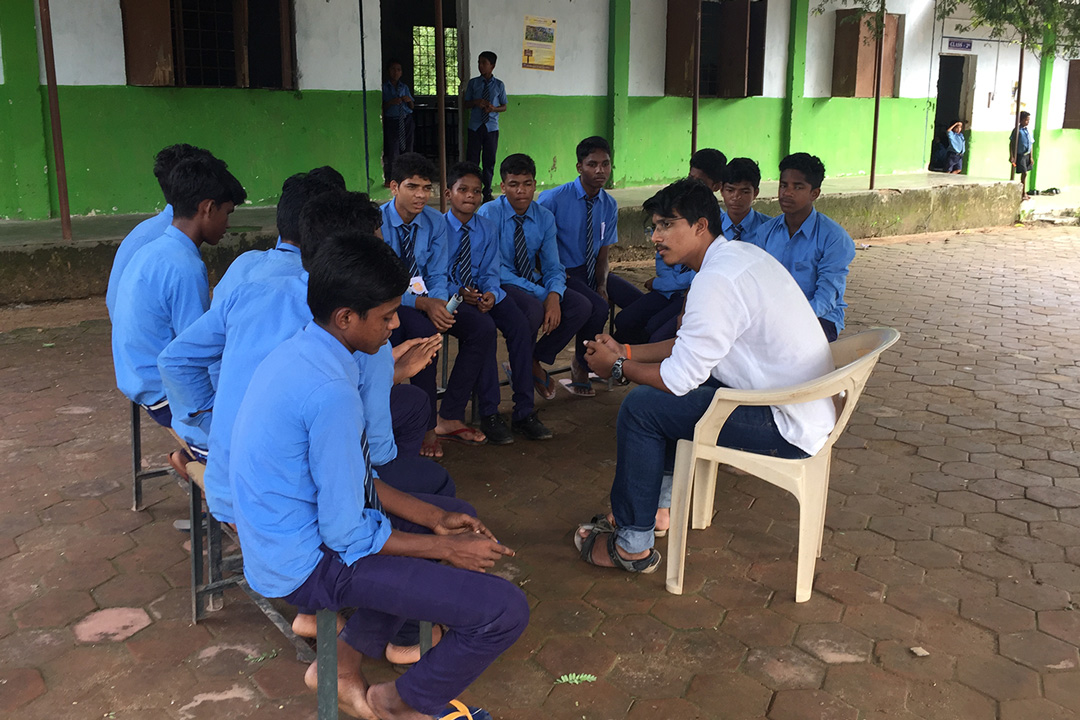 Fellows spend most of their time (16.5 months) working at grassroots with an organization committed to bring social change. This can be anywhere across the country and in any theme. The fellow lives in their work area, typically a rural or a peri-urban setup. They work with people, team and mentors to understand the complexities. This powerful experience inculcates sensitivity, consciousness and a deeper understanding of the social issues India faces.
India Fellow has 45 days of residential training, spread across the duration of 18 months. It is mandatory for all the fellows to come together at a common place for these. This is divided into four parts, every six months into the journey – induction, midpoint, travel workshop and endpoint. The India Fellow pedagogy is unique. It takes the fellow from knowledge to wisdom. Additionally, it engages a strong collective of varied sector leaders, academicians, researchers and practitioners.
Every fellow is exposed to a pool of mentors, both from the host organization as well as the fellowship's own network. A mentor is an expert in their domain, someone who would be a philosopher and a guide to the fellow. Along with that, the fellowship ecosystem consists of facilitators and alumni from various walks of life. Fellows get to meet them during offline and online training. This helps the fellow build meaningful relationships and an influential network for professional growth. Here's a bit about our mentors.
To ensure a balance between action and reflection, throughout the 18 months, fellows document their observations, experiences and insights as blogs/vlogs/podcasts. There are virtual sessions with mentors, online courses and collective fundraising. All this builds a holistic understanding of the civil society action and develops crucial skills. We have designed this component in such a way that the fellows can leverage every opportunity to learn with peers.
A Closer Look At The Financials
The financials of the fellowship is designed sensitively, such that all key stakeholders – fellow, host and fellowship team part take in it to keep the platform thriving. Hence, it will not be fair to view the fellowship as an opportunity to have an income. Rather, view it as a scholarship one receives, to learn in myriad ways and yet have their costs covered.
The fellow also gets a modest but adequate stipend from the host organization for sustenance. This is INR 22,000 per month in metro cities and INR 18,000 per month in rest of the country. This ensures that they do not spend anything out of pocket in this journey for accommodation, food, local commute and so on.
The cost to select and nurture a fellow through this unique journey is INR 3,00,000. The fellows join the fellowship team in a collective fundraiser, to raise this sum for the cohort that follows them. Fellows typically look at fundraising INR 1,25,000 for this. However, this is not a mandatory figure. Often our fellows raise way below or above this sum. Please note, this is not a fee because you don't need to pay it upfront. The fundraiser happens throughout the fellowship duration of 18 months.