To be a socially conscious leader, an individual needs to develop certain life skills and imbibe some fundamental ethos and values to drive change.
Development of India is responsibility of everyone – government, corporates, civil society and citizens
In each and every sector, India needs talented young leaders who have had deep exposure to India's broader realities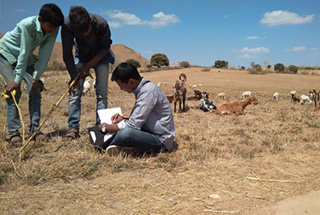 Experiential learning will help youngsters find their path to contribute to social change irrespective of which career they choose
Young people have tremendous potential to bring change. In order to channelize such passion, we need to invest in these young leaders. We need to ensure that there are enough opportunities for them to get exposed to India's social development challenges. Additionally, we have to create spaces for them to explore their role within it. This would enable them to approach the future with the passion and purpose they need to make an impact.
To be a socially conscious leader, one will also need to develop life skills and imbibe fundamental ethos and values. This would help take their determination forward.
We believe that a combination of an immersive grassroots experience with a credible non-profit organization along with training and mentoring will come together to help bring out one's best.
Through the India Fellow program, we want to capture the attention of young people from all walks of life, with diverse career interests, to dig in and get their hands dirty, to get to know the development challenges through work engagements, training and coaching. This will help them in becoming committed and passionate leaders of tomorrow, and contribute in their localities and the world.