Guilty!
On an average, I spent an hour every day on instagram in the month of December. I saw people getting married, others attending their weddings, some people clubbing on the weekends and others goign off to scenic vacations. When I got sick of watching people I knew, I switched to reels, watching people I didn't know, sinkining deeper and deeper into the doomscroll, never reaching the "you are all caught up" mark.
There's only so much catching up I could do before a wave of existentialism hit me, making a pit in my stomach where guilt decided to build its nest. The advent new year optipism helped fill this pit up with a strong urge to create. With this enthusiasm, the goal was to create more than I consumed.
Instagram, for me, went from being the digital cigarette to somewhat of a pocket diary. Musings, rants and words of gratitude all neatly arranged in 3*4 boxes with a liltle peice of my brain in the captions. There is so much that happens in one day. Of course a lot more over a week and a month's time. So many small things that trigger thoughts in my head, some fleeting and some permanantly stuck.
To make sense of these, I use affinity mapping in my head. Affinity mapping is simply clustering things with shared charateristics. It is one of the tools I picked up in design school and used it for a lot more than just design research. It helps me see a big complicated topic in smaller parts. Breaking up information into clusters enables me to look at something in detail as well as see one cluster in relation to the other. One look at my instagram feed at the end of this month triggered a similar process. An emerging cluster was of all the food I ate through the month. But that's not all there is to take in.
Documeneted in the captions are stories that connect the food I eat to other aspects of my life on field. These are instances of how I connect with my community, the people I work with and the place I live in. It is how I give and recieve love and care. It is something that helps me not only connect with what is outside but also with what is within. So here I am, sharing with you a feed of my memories, some new and some old.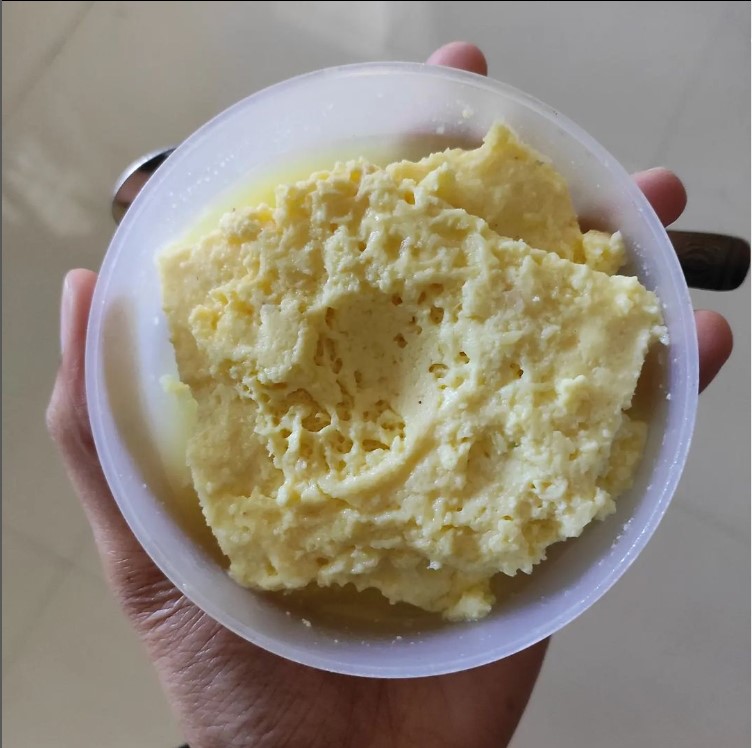 Food has the transcendent ability to take you back in time. On some days, it's the dabba of chika and on others, the craving for ghee over hot rotis just the way my mother made them. It has taken me to places that aren't as comfotable as the kitchen counter in my house. The desperation for a wholesome, hot meal and limited options to dine outside in the absence of a Swiggy or a Zomato takes me to Gurukripa Bhojanalaya every once in a while.
A reception table and two rows lined with desks and chairs facing each other crammed with men, is the sight I encounter everytime at the doorstep, taking a deep breath each time I enter. My first visit to this place was on my first evening in Maheshwar. I thought twice before doing it becuase I was alone and uncomfortable. But also starving. I sat on the corner table like a disciplined person, keeping my eyes on my plate and focusing on the food. The urge was to finish and leave quickly. However, the food, like a hook, made me stay longer. The food is what keeps inviting me back here.
It's not because the place is full of men that I want to avoid it. It's the association with all such places that does it. Last six months have been an experiment in getting comfortable aroud places like these, whether it's restraunts, buses or streets after dark. To claim these spaces feels as gratifying and comforting as the food on that plate. There was a day when that plate was filled with apprehensions. And there's a day when a bowl of kadhi is all that you need.
Living in a small town makes me crave big city things. In the humdrum of daily life in Maheshwar, I often dwell in musings over a cup of chai drawing parallels between what I do here and what I would do in a Bombay or a Bangalore.
It might have become evident by now that I love to eat. I do, but I also don't shy away from wearing the chef's hat. Entertaining people over a meal in spaces I like to call my own gives me great joy. Food is often how I choose to tell people "I care and I want to see you happy". Where I live currently, I have a tiny kitchen. It has an induction, 4 utensils and the most basic ingredients you find in any Indian kitchen. It never fails to cater to the demands of a midnight meal, the cravings for sandwiches, or some hot noodle soup.
As much as I love cooking for others, on most days, it's me whipping up a bowl of rice with whatever can go on the top of it. From fried leftover rotis to sauted veggies, everything goes! Bowls for one enjoyed best with an episode of Brooklyn 99 on Netflix.